5 Critical Video Security System Tips From The Department Of Homeland Security (DHS)
From enterprises to government agencies, any entity with personnel and property assets can benefit from a secure video surveillance system. Multifamily housing complexes (MDUs), for instance, have become a robust target for video security implementation since crime reduction is now a necessity as opposed to a luxury expenditure. Auto dealerships are also actively protecting their inventory in the wake of rising catalytic convertor and vehicle thefts– with nearly 750,000 vehicle thefts occurring during the first three quarters of 2022, according to the National Insurance Crime Bureau (NICB).
Similarly, other businesses such as education, healthcare, public safety, retail, energy, and assisted or senior living are suited for quality video security.
Although, not all video security systems are made equal. But, by implementing these five critical tips from the Department of Homeland Security (DHS), you can ensure that your network is reliable, secure, and compliant.
Minimum Video Retention Period
Many industries that utilize video surveillance are required to adhere to strict laws and regulations pertaining to the retention of video data. Law enforcement officers, for instance, have encountered a rising number of incidents captured on camera that have led to stringent retention requirements.
Similarly, according to the National Center for Education Statistics (NCES), over 80% of public schools in the United States– including over 94% of high schools– now use surveillance cameras to monitor campuses. This means school districts are now required to stay up-to-date on surveillance and retention laws– which vary from state to state.
According to the Department of Homeland Security (DHS), though, 30 days is the minimum recommended retention period for surveillance video that does not involve an explicit incident. Then, in the event of an incident, the specific footage should be stored according to consultation with legal and risk management advisors. The DHA recommends designing a system that allows for an additional 25% of cameras or storage.
IP-based System and ONVIF-compliance
It is also critical to ensure you are using an IP-based surveillance system. IP stands for "internet protocol," and IP cameras are a type of digital security camera that transmits and receives video footage over an IP network.
These cameras are preferred over coax cable surveillance cameras for a plethora of reasons. Primarily, IP cameras deliver higher-resolution images– as high as 10k resolution– and more functionality via tilt, zoom, and 360-degree options.
IP-based systems are also able to be integrated with other Internet Technology (IT) security systems such as access control, building management, motion detection, and more. Analytics software and Artificial Intelligence (AI) tools can enable surveillance system owners to streamline security efforts and often integrate with on-site security personnel.
When implementing an IP-based video surveillance system, though, be sure each camera is Open Network Video Interface Forum (ONVIF) compliant. ONVIF compliance allows devices from various manufacturers to work together.
This is especially important when designing your video surveillance system. In other words, you do not want to get locked into a closed system– otherwise known as a "single vendor solution." Instead, diversify your camera vendors in the event of an outage or attack on vendor systems. This will ensure a double layer of protection.
All Hardware Must Be NDAA Compliant
In addition to being ONVIF compliant, all video surveillance system equipment must be National Defense Authorization Act (NDAA) compliant.
Ever since the NDAA took effect on August 13, 2020, Sec. 889(a)(1)(B)– otherwise known as the "Blacklist Clause"– has explicitly prohibited executive agencies from "entering into, extending, or renewing contracts with any entity that uses any equipment, system, or service that uses covered telecommunication equipment or serves as a substantial or essential component of any system, or as critical technology as part of any system."
In other words, all video surveillance and telecommunications equipment from an explicit list of China-based companies are now banned from Federal contracts.
So, it is critical to steer clear of any video surveillance equipment produced by Dahua, Hangzhou, Hikvision, and Hytera– or any affiliates or subsidiaries of these entities.
Firewalls For Security Protection
Whenever your surveillance system is accessible via an internet connection or Wi-Fi network, it is susceptible to breaches by cyber attackers. So, it is critical to configure firewalls– or a network security device that monitors and filters all incoming and outgoing traffic on your network.
This security measure can shield your network from unnecessary network traffic while protecting it against hackers, malware, spyware, and viruses. At the same time, both personnel and client data will be safeguarded, and all network traffic can be analyzed via pre-established rules and filters.
Air-Gap All Security Networks
As business operations are increasingly digitized, it is crucial to implement air gaps as a last line of defense against data loss. An air gap is essentially a security measure that isolates security networks from separate critical business networks. These types of networks are used to protect and support various industries, including the stock market, government agencies, the military, and industrial power.
Air-gap backups are usually stored in an off-site location, such as a secure server facility. And these backups can be critical for the restoration of data in the event of a disaster, software glitch, hardware failure, or ransomware attack.
When implementing air gaps, it is important to ensure that the data is inaccessible to unauthorized personnel. Additionally, maintaining air-gap backups is key– updating them regularly on a daily or weekly basis and conducting regular periodic testing.

RESOLUTE Partners offers Commercial Surveillance Systems, Live Video Monitoring Services, and video security solutions for commercial and government enterprises. Contact Us to learn more.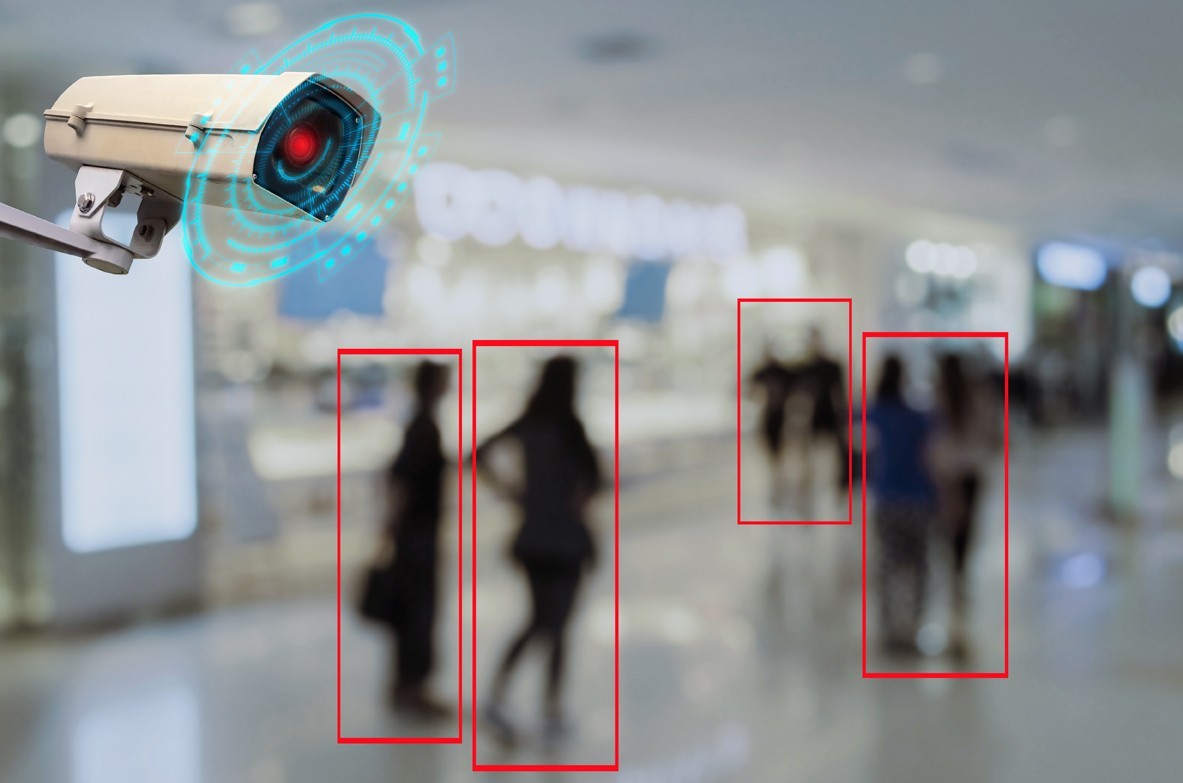 Stay up to date.
Subscribe for latest news, protection tips, special offers, and more!