Government Network Services
High-security Communications Networks and Advanced Network Engineering Services for U.S. Government Agencies.
A primary concern when securely connecting agencies, teams, systems, and devices is security. Resolute Partners specializes in engineering high-performance government wide and local area wired and wireless networks. For two decades, as part of our government network services, our team has delivered safe and secure communications networks to numerous Federal agencies. All the while, utilizing only approved technologies and processes that ensure compliance with the ever-changing cybersecurity environment.
The Government Cybersecurity Challenge
In the United States, cybersecurity is a national priority. Designing, installing, identifying, and prioritizing risk—and building defensible government networks—is a required activity for all U.S. Government agencies. Increasingly, federal staff and guest wireless and wired network systems face larger and more diverse cyber threats. Threats range from unsophisticated hackers to technically sophisticated intruders. Furthermore, serious hackers are using state-of-the-art intrusion techniques. Many of these malicious attacks are designed to steal information. Others are intended to disrupt, degrade, or destroy critical information systems.
Current energy management and industrial/process control systems are often connected to the business networks to improve overall enterprise operations and decision making. Unfortunately, these industrial control systems often use commercial off-the-shelf-products and open protocols that leave networks vulnerable to similar types of threats.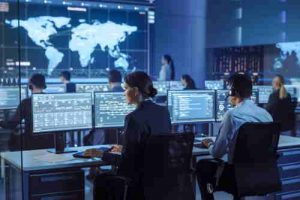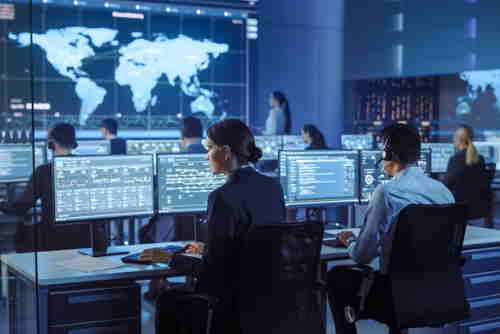 Need a high-security government network that meets Federal Government security standards?
Advanced Networks that meet Demanding Government Security Standards
Resolute Partners excels at federal government security requirements and can support DISA, APL, FIPS-140-2, and NIST compliance. The networks we engineer offer high-side and low-side secure wireless connectivity by utilizing a fully redundant network to provide guest and corporate network access. Our proven streamlined technical and program processes help agencies protect systems. More than anything, we make certain Information Assurance, Information Security, and Cyber Security are applied the right way. Our approach ensures system users can conduct mission-critical initiatives and meet demanding government standards for RMF certification.
Using the Federal Risk Management Framework (RMF) in both business and industrial networks, we help government agencies implement the required processes to secure, authorize, and manage IT systems. We design, install, and secure agency systems to receive an Authorization to Operate (ATO) and integrate ongoing risk management activities to maintain network security. Our experience creating high security government networks for multiple federal entities speaks volumes. Coupled with continuous network management, our processes and networks ensure continued compliance and optimum safety.