Meet Michael S. Blanco, Chief Executive Officer and Co-Founder of Resolute Partners, LLC
As CEO, Michael S. Blanco provides the strategic direction and leadership for the organization and is responsible for Resolute Partners' division operations comprised of Business Operations, Sales, I.T. Engineering, and Client Operations.
Prior to co-founding Resolute Partners, Mr. Blanco owned and operated a chain of family entertainment centers in New England. Through that business, he became aware of growing public interest in the Internet and the impact it would have on recreational computing. In 1996, Michael and a group of entrepreneurs, launched Resolute Partners, LLC. Later that year the company's first Internet café was launched for the U.S. Navy. Resolute Partners then partnered with AT&T to deploy internet cafes throughout the U.S., Germany, Kuwait, and Iraq.
As Internet solutions evolved, so did Resolute Partners. Mr. Blanco embraced the change by shifting the Company's focus to wireless communications and led the deployment of Wi-Fi in the U.S. Military to more than 800 barracks and dormitories on more than 50 military installations. Further diversifying, he spearheaded the launch of Energy Management/IoT, Cybersecurity, and Managed Video Security services. Michael S. Blanco is skilled at identifying opportunities to create operating efficiencies for clients across multiple platforms.
During his career, Michael has founded, owned, and managed several enterprises. He was President of a public relations/event marketing firm and he also served a Fortune 500 company as Director of Event Marketing. For several music and event venues, Michael held the position of Sales and Marketing Director and toured the world as a lighting designer and production manager. He received his degree from Rochester Institute of Technology.
Michael is married with 3 wonderful children and a son-in-law, and has 2 young grandchildren, and enjoys his family every day.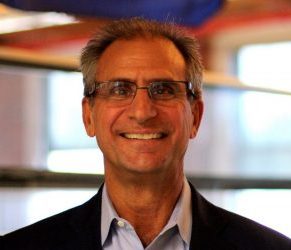 Leading our team to success is my mission and passion. My job is to bring the right resources to each project and ensure that we deliver more than we promise. It's that determined focus on the outcome that separates Resolute Partners from the pack. Repeat engagements with some of the most sophisticated clients and multi-facility operators is a testimony to our successful processes and people.