RESOLUTE P

artners

and the Power of Partnership in Advanced Network Engineering
RESOLUTE P

artners

makes complex network and video surveillance installations effortless, delivering turnkey solutions to our clients.
RESOLUTE P

artners

makes Network Solutions Effortless
Multi-Family Property Ownership Groups & Management Companies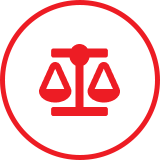 State, Local, and Federal Governments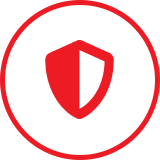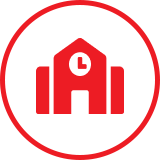 Let's Start a Conversation
Ready to get started with RESOLUTE P

artners

?
"We really lucked out with RESOLUTE Partners. Not only do they know their technology inside out, but they have deep experience working with the federal government and know how to work within the bureaucracy. They behave like partners, not like vendors."
"RESOLUTE Partners delivers on every level. Step by step RESOLUTE Partners kept us informed of what was happening and when. Set-up was easy and very thorough. Customer service and follow up were very helpful. We felt like we could call on them with any questions without hesitation."
"RESOLUTE Partners has been uniquely responsive and committed to our school, understanding its particular needs and capacities."
"As an IT Value Added Reseller providing a variety of technology to the Federal Government, it's particularly important for Four Points Technology to have knowledgeable and reliable partners that share a commitment to fulfilling our customers' requirements. RESOLUTE Partners truly exemplifies this competency and commitment and I am grateful for the opportunity to team with them in supporting our mutual customers".
"RESOLUTE Partners have been an exceptionally strong partner for us. Acting as a sub over multiple, multi-year efforts, they have been reliable, flexible, customer-oriented, and highly sensitive to critical timelines. They get the job done. I recommend them without reservation."
"The team at RESOLUTE, Michael Blanco and our Sales Engineer Chris Reeves, in particular, are not just vendors to us, they are partners who actively collaborate with both our corporate and management teams to devise holistic, creative, and/or cost-effective solutions to whatever challenge we throw at them. Their work product is outstanding, they are willing to think outside the box, and the security and access systems they have installed routinely exceed our expectations."
Recent Project Highlights
Designed, engineered, and installed a 37-camera video security system with ongoing surveillance as part of Surveillance as a Service at the Village of Lakeview, Edgewood MD.
Designed, engineered, and installed a 44-camera video security system and 100-camera intercom system at Mt. Pleasant Apartments in Roxbury MA, and provides monitoring for video cameras.
Installed high security networks and provided accreditation through Department of Defense  Risk Management Framework (RMF) for Energy Management Control Systems for multiple projects at Dugway Proving Grounds UT, Fort Irwin National Training Center CA, Tooele Army Depot UT, and MCAGCC 29 Palms.
Deployed six high security networks for the Defense Media Activity that included accreditation using the Department of Defense Risk Management Framework (RMF) cyber security process.
Designed, engineered, and installed a 20-building Wi-Fi network to provide Veterans Guest Internet Access (VGIA) for the Palo Alto Health Care System at Menlo Park and Palo Alto locations, and provide several subsequent expansions as well as support.
Resolute was an early leader in designing, engineering, installing, and supporting 40 Health Care Systems Wi-Fi systems by providing Veterans Guest Internet Access (VGIA) Wi-Fi networks.