Government Cybersecurity Solutions
Government cybersecurity solutions and cybersecurity engineering services that meet NIST and DoD RMF requirements.
Does your staff/guest/SCADA network meet rigorous U.S. Federal government National Institute of Standards and Technology (NIST) and Department of Defense (DoD) Risk Management Framework (RMF) requirements? If not, Resolute Partners has the cybersecurity solutions your government agency, entity, or organization needs. We have a proven track record of providing advanced systems and cybersecurity engineering expertise to U.S. government agencies nationwide who are seeking to design, install, and secure mission assets.
Resolute Partners cybersecurity engineering and information security expertise helps government entities achieve maximum data protection.
As part of our cybersecurity services, our team evaluates network security and implements the safeguards needed to maintain the highest level of data protection. These safeguards reduce the risk of a breach or data loss. Moreover, the cybersecurity solutions we recommend meet demanding government standards for RMF certification. First, we design and deploy systems quicker and with better results using proven streamlined processes. Additionally, we secure those systems following established RMF criteria. Finally, we help safeguard ongoing mission critical operations through effective continuous monitoring solutions. Ultimately, our cybersecurity engineering processes and tools strike the critical balance between protection and performance.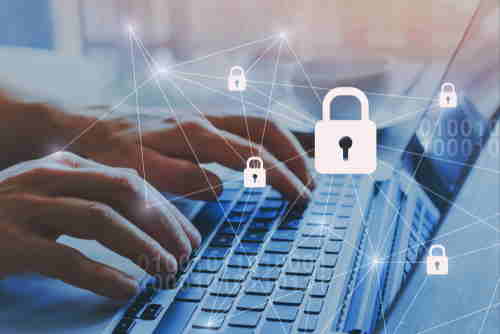 Need government cybersecurity expertise and a solution that complies with Federal NIST, RMF and UFC requirements?
The Government Cybersecurity Challenge
Current SCADA and industrial/process control systems typically use off-the-shelf-products and open protocols making systems vulnerable to the same types of cybersecurity threats for typical computer networks. Industrial/process control systems and emerging Internet of Things (IoT) networks are pervasive throughout our critical infrastructure, and therefore, failures or corruption can result in serious disruptions to the infrastructures they support. Staff and Guest Wireless networks have replaced many traditional wired networks in our mobile culture. While faster to deploy and less expensive, these wireless networks present different challenges. The addition of VOIP communications systems provides additional openings for cyber threats. Gaining an Authority to Operate (ATO) through RMF can be a lengthy and daunting process, and more importantly, ongoing compliance for Continuous Monitoring can stretch the capacity of many agencies or companies.
NIST, RMF, and UFC compliant government cybersecurity solutions.
Resolute Partners is NIST SP 800-171 compliant and our cybersecurity solutions follow DoD RMF processes. As part of our cybersecurity services to government agencies, we provide intelligent analysis of risks, options for mitigation, proper documentation, and ongoing programs and actions to keep networks secure. Additionally, we follow DoD UFC criteria for Cybersecurity of Facility-Related Control Systems and include cybersecurity in the design and construction of control systems. Our team has completed multiple projects for government entities including the engineering, installation, and certification through ATO for 6 wireless networks with over 500 access points. These networks included authentication to an existing active directory environment as well as secure onboarding of visiting guests and contractors. We are currently engaged in obtaining ATOs for energy management control systems on military installations connecting residential, industrial, and Micro Grid facilities.