Trends in Enterprise Video Security Systems
Resolute Partners Business Development Manager Christopher Reeves answers questions about future trends in video security systems.
The Biggest Trends
Q: What do you see as the biggest trends in enterprise video security systems for 2021 and beyond?
A: I see a greater focus on the customer experience, with products that provide a simpler, easier-to-share, and more personalized end-user experience. Cloud-based storage and analytics like face recognition and object detection are the biggest needs across all industries. But these technologies must include easy to use software that can be accessed on the go. Additionally, they must be secure and easy to share internally or externally. With our partner, Avigilon, we're meeting this trend head-on. There are a lot of security systems out there, but they are more reactive. We offer a proactive approach to what customers want in video security.
Technological Advances
Q: What technological advances have you seen lately that makes video security something every enterprise should be considering?
A: Improved camera technology such as higher megapixels and a 360-degree view from a single camera will become a greater focus. Our 360 cameras have the ability to capture more with one camera. Older technology required multiple cameras to capture one area. For example, you had to install three cameras to capture one hallway or four or more cameras to record an entire intersection. Our latest technology has up to four cameras in one, which means you can achieve more with a single camera, saving you money on equipment and installation costs.
Far exceeding outdated camera technology, our 32 megapixel HD cameras provide more valuable and usable footage with software that reduces bandwidth by only utilizing the footage you need in order to investigate an event.
Industries
Q: What specific vertical or industry do you see video security being a perfect match for in 2021 and beyond?
A: Anyone with personnel or assets to protect can benefit from quality video security, but there is a high demand from the housing industry.
For multifamily housing complexes, it will become increasingly important to look at video security as a necessity to prevent crime and reduce negative behavior rather than a luxury expenditure. With our video security cameras and supporting software, property managers can create watch lists with immediate alerts of anyone who shouldn't be on the property, capture license plates in any lighting condition, and monitor congregating groups.
Other industries where our video security systems are perfectly suited for are energy, education, retail, public safety, healthcare, cannabis, automobile, and assisted or senior living.
Biggest Concerns
Q: What's the biggest customer concern you run into, and how do you put their minds at ease when it comes to investing in video security?
A: Cost is often the most frequent concern from customers who want video security. They are often put off by the price when they see all the technology, bandwidth, people, and time that is involved for total coverage. Customers often wait until an event happens and then are forced to take immediate action. We see the conversation shifting in 2020 from a reactive to a proactive approach. Our primary concern is finding the right solution that makes sense for a customer's needs and budget.
Q: Are recent privacy concerns a factor in how video security systems operate?
A: Secure video surveillance has become a major concern for businesses and customers in all industries, especially in privacy protection. Our software has the ability to block out specific information during surveillance to protect private data and personnel. For example, cameras used in a multifamily housing complex can block the faces of children for their protection. In a hospital setting, they can block out visibility of patient data that could be visible on a computer screen.
Due to national security and cyber security concerns, we prefer products made in the U.S.A. Competitors use video surveillance tech made in China, much of which has been banned from use in Federal Contracts.
Artificial Intelligence
Q: Is Artificial Intelligence, or AI, going to be a game changer in Video Security Systems?
A: Artificial Intelligence-based surveillance analytics will continue driving the video security industry in 2021 and beyond. At Resolute Partners, we partner with world-class leaders in AI for video security, and it's what differentiates us from competitors. Our enterprise video security systems feature applications like behavior analytics, object detection, motion detection, and tracking. Ultimately, AI-based video security gives enterprises like multi-family housing owners immediate access to real-time events. This translates to a faster police response and investigation, to rapidly ensure the safety and protection of their tenants.
---
Put these advances in video surveillance to work for you. Contact Resolute Partners or request an assessment to get pricing and options for your enterprise video system needs.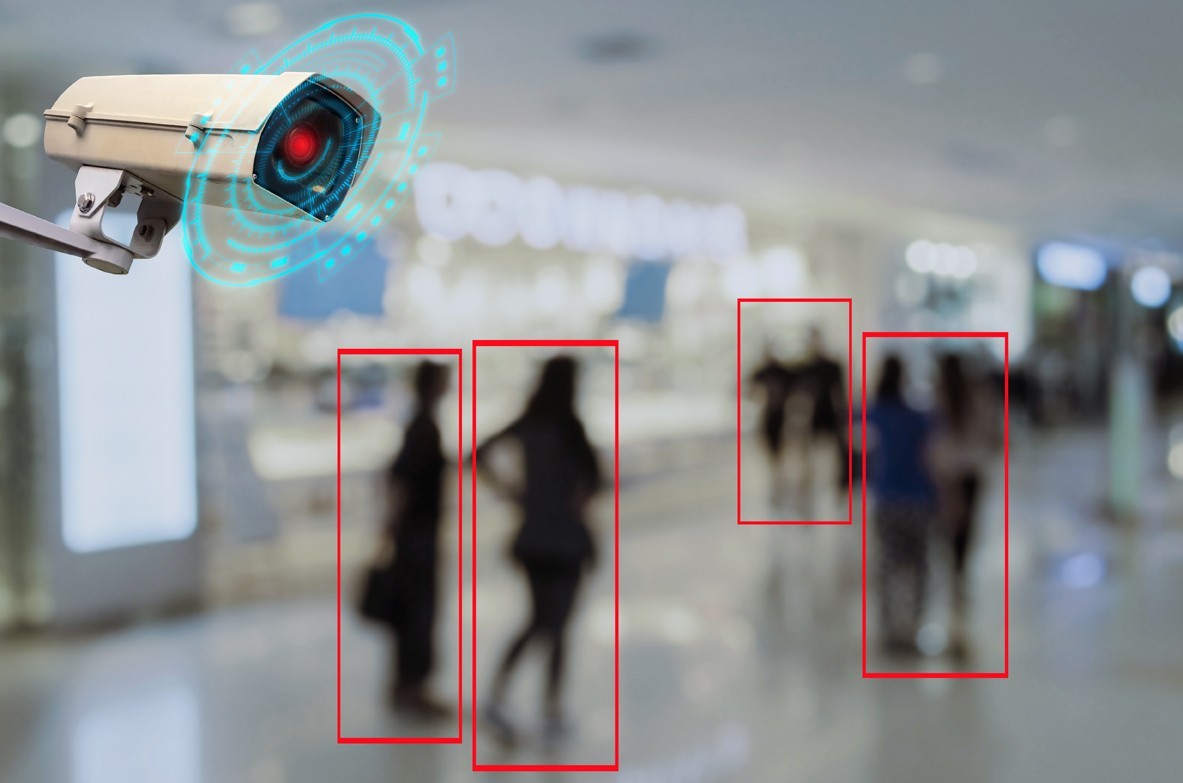 Stay up to date.
Subscribe for latest news, protection tips, special offers, and more!