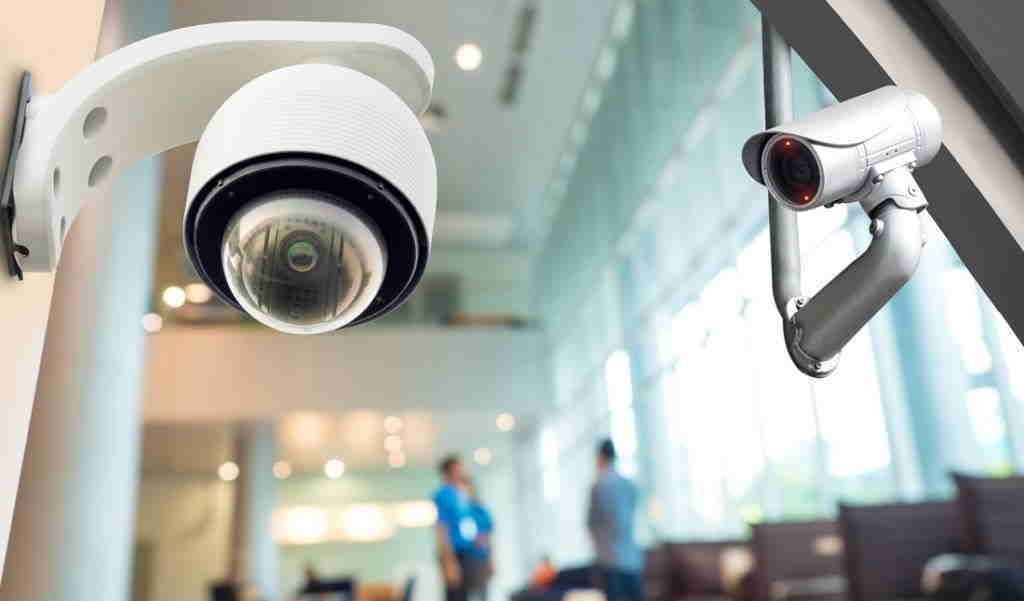 Why Upgrading Analog Video Systems with IP Tech is a Smart Investment
As more organizations embrace The Internet of Things (IoT) and adopt the use of smart building IoT devices, video security system upgrades to IP technology are sadly lagging in adoption speed. Thanks to modern advancements in security technology, there are more reasons than ever to upgrade from an analog video surveillance system to an IP (internet protocol) video system. Organizations looking to justify the upgrade expense are primarily interested in the cost and security benefits of making the switch. Here are five reasons why upgrading analog video systems with IP tech is a smart investment.
IP Video Systems Offer Better Data Security than Analog
In today's world of data privacy laws, secure video storage matters. Accordingly, all recorded images must be stored in a way that maintains the integrity of the image and limits the number of persons who can access them. This ensures that the rights of individuals recorded by a video system are protected and that the footage can be used as evidence in court. IoT communication protocols protect and safeguard all data being exchanged between connected devices. For this reason, IP video systems offer far better data security than their analog system counterparts.
Older analog video systems use an internal network and cameras that connect to a local DVR for video storage. Newer IP video systems use high definition digital cameras that connect to the internet, offering the potential for cloud-based, off-site video storage. With analog video systems, local DVR, DVD, and VHS tape backups can be lost, damaged, hacked, or stolen. This leaves organizations vulnerable to potential fines and lawsuits. IP video systems record on a Network Video Recorder (NVR) or on the cloud. As long as organizations using IP video systems stay current with device updates, they are substantially less likely to get hacked via software or firmware vulnerabilities.
IP Video Cameras Deliver Higher Resolution Images and Better Area Coverage
If a picture is worth a thousand words, then a low quality image is only worth about 500. Unfortunately, even the best analog surveillance cameras return images at less than half a megapixel. Even the lowest quality digital IP security camera (also known as a network camera) delivers images at a full megapixel. Today's High definition IP cameras can supply images with 4, 5, and 8 MP resolution. If a video security system with facial recognition software is on your wish list, then a 2 megapixel IP video camera is all you will need.
A variety of IP video cameras are available today that offer wider visual coverage than their fixed and stationary analog counterparts. Among these are tilt, zoom, and 360 degree dome cameras. Collectively, they allow organizations to install fewer cameras in order to acquire full visibility. In most instances, one properly placed IP video camera can provide the same visibility coverage as 2 analog cameras. Although digital IP cameras do cost more than stationary analog cameras, the need for fewer cameras evens out the overall spend.
Analog Video Systems Cannot Integrate with Artificial Intelligence Software or Other Internet Technology Security Systems
Arguably one of the strongest incentives for upgrading from analog is the capability to integrate IP video cameras with other Internet Technology (IT) security systems. Analytics software and Artificial Intelligence tools enable IP system users to increase efficiency and streamline security. Thanks to these tools, IP cameras can connect with access control, motion detection, building management, and multiple other security systems. Something that analog video systems simply cannot do.
Artificial Intelligence Gives IP Systems Real-time Alert and Advanced Search Capabilities Analog Systems Don't Have
In the security world, some of the best-known AI-based analytics features include facial recognition, motion search, and face detection. All of these features can be integrated with IP cameras. In addition to real-time alerts, the search and detection features are valuable to the improved response time of security personnel on site. Rather than operators manually combing through video footage to locate a suspicious suspect, these tools search video footage in seconds. The system isolates and quickly returns footage of the individual's most recent whereabouts or current location. This speedy result helps security or police catch criminals, and even prevent crimes from happening.
IP Video Systems are More Sustainable, Energy Efficient, and Reliable
IP video systems require fewer cameras, monitors, and switches to operate. Because they utilize fewer resources than analog systems, they are more sustainable. In addition to requiring less equipment, IP video systems allow remote multi-property surveillance to occur from one centralized room. The room can be small, as IP systems require far fewer monitors than analog systems. This is significantly more energy and space efficient for organizations. Finally, AI-based tools manage security monitoring and alerts in real time. This reduces the opportunity for human error or oversight in a potential security breach. As such, IP video systems are consistently more reliable.
Organizations currently using analog systems are discovering that replacement equipment and repair parts are increasingly difficult to find. High demand for IP technology and the rapid decline of analog usage means that costs for non-IP security system maintenance will continue to rise. As enterprises continue to adopt IP, IT and IoT solutions that work together to protect assets, property, and people… analog systems will eventually phase out altogether.
Multi-family Housing, Hospital, Education, and Government industries and enterprises interested in upgrading analog video systems with IP technology can receive a free cost assessment from RESOLUTE Partners. Contact Us to learn more.