When it comes to airports, the safety and security of both passengers and staff is a primary concern. But, with summer right around the corner and the travel industry booming following COVID-19, airports are also looking for ways to optimize the travel experience for tourists.
This is exactly where video analytics comes in. Using artificial intelligence (AI) to analyze and interpret surveillance data, video analytics can be used to improve security while simultaneously enhancing how customers experience travel– from efficient check-in and boarding to streamlined baggage handling.
Improved Airport Security
Before we jump into the customer experience benefits, though, it is crucial to underscore just how critical video analytics are to the safety and well-being of passengers and staff.
As vacation bookings continue to grow throughout the summertime, the number of passengers frequenting airports will only grow. And this increased foot traffic makes it much more difficult for security staff to monitor all areas and detect any suspicious activity at all times.
But with the use of video analytics, this challenging task becomes much more manageable. Security personnel can quickly identify any suspicious behavior– such as someone leaving a bag unattended at a gate or groups of people congregating for longer than normal periods of time– by analyzing live video feeds triggered by alerts. Then, these flagged instances can prompt an immediate review and response– cutting down on any risky delays in action.
Video analytics technology can even be used to track specific individuals and monitor their behavior in real time. For instance, if an individual is spotted loitering in a restricted area, this behavior can be flagged, and security personnel can be alerted. Afterward, once the threat is identified, staff members can investigate further where that person has been or if they may have left a bag unattended and intervene before any threats have the opportunity to unfold.
Efficient Check-In & Boarding
Now, when it comes to enhancing the travel experience, long queues and wait times during check-in and at boarding gates are often a top complaint among passengers. But, with the use of video analytics, these processes can be optimized– making them less stressful and time-consuming.
Primarily, facial recognition can be utilized to identify passengers and speed up the check-in process. For instance, after analyzing passengers' faces, individuals' identities can be matched against their passports or boarding passes. Right now, Clear– a leader in airport facial recognition– is already using biometric scanning technology to cut down on check-in and boarding times in 50 airports throughout the United States.
And overall, video analytics can help monitor the boarding process to ensure it runs smoothly without any hiccups. This can be particularly useful in instances when specific individuals are holding up the line– allowing staff members to identify the bottleneck and intervene when necessary.
Heightened Airport Retail Experience
As air travel increases, so does the number of retail offerings present in airports around the country. Passengers are increasingly taking advantage of these retail options, too, and opt to shop or dine while waiting for their flight or layover.
That's why video analytics offers a unique way to increase return on investment (ROI).
Much like a typical retail store, airports must optimize the layout of their storefronts and merchandising to increase the likelihood of sales. And with the help of video analytics, this has never been easier.
The technology can analyze the movement of shoppers throughout retail areas. Then, through this foot traffic analysis, retailers in the airport can identify the most popular regions and product displays. This information can be critical to increasing sales since it allows retailers to adjust their layouts and promotions accordingly.
Streamlined Baggage Handling
The movement of baggage throughout airports is another key concern among both security personnel and travelers.
In terms of safety, video analytics can be used to analyze live and recorded video feeds– ensuring that no luggage is left unmanned or deposited in a restricted area.
This same technology can help give travelers peace of mind knowing that their baggage is accounted for, too. For instance, video analytics can help airport staff determine when bags are not loaded onto planes. These instances would be flagged for ground staff members, who can intervene and make sure bags are promptly loaded onto departing aircrafts.
In a similar vein, video analytics can also be used to track lost or delayed footage. Through the analysis of airport footage, the technology can track the movement of baggage and pinpoint where it might have gotten lost or delayed– whether that be at a boarding gate or near the loading dock.
Then, equipped with this data, airport staff can more effectively locate lost or delayed luggage without using too much time or resources. Plus, travelers will leave satisfied knowing that they were promptly reunited with their belongings.
RESOLUTE Partners offers Commercial Surveillance Systems, Live Video Monitoring Services, and video security solutions for commercial and government enterprises. Contact Us to learn more.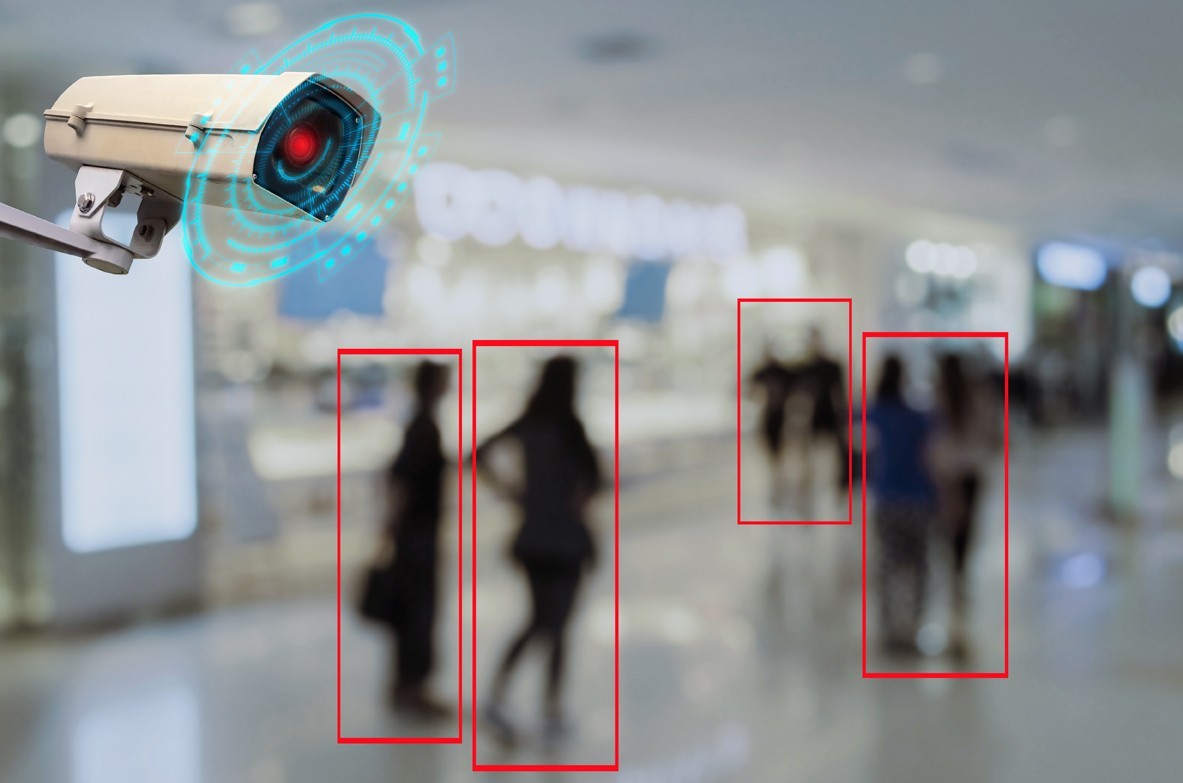 Stay up to date.
Subscribe for latest news, protection tips, special offers, and more!