How Intercom Systems Provide A New Level Of Security
The first telephone-based intercom system was created and patented by the Kellogg Switchboard and Supply Company in 1894. Since then, the two-way communication systems have rapidly evolved and improved alongside technological advancements. Most recently, IP intercoms were designed to transmit audio and video between two parties over the internet. These advanced capabilities have changed the way security professionals view intercom systems and the value they add to existing security networks.
How Smart Intercom Systems Add Value
IP intercoms have become so popular due to their increased functionality in numerous market sectors– including private residential properties, small businesses, and enterprise level security systems.
These smart intercoms can be integrated with existing security networks and increase key business functions, particularly pertaining to remote access. For example, contactless interaction is becoming more and more sought after in the wake of COVID-19. Methods such as QR codes and Bluetooth are allowing users to circumnavigate physical contact while also simplifying operations. Rather than distributing access cards or physical keys, you can simply email personnel or residents their own QR codes or register their personal devices via Bluetooth.
And by implementing video or audio analytics within your smart intercom system, you can also take some pressure off of your security team since these added capabilities can detect incidents or trigger actions. For instance, if an unauthorized person enters your private property, the intercom system will immediately notify the homeowner. Another useful scenario for business owners would be if there are loud noises or sensed violence in the area. Security staff would immediately be alerted of the disruption and potential danger.
Making Security Management Easier
If your business is equipped with an in-person security team, they are often required to monitor numerous entrances to your facility at once. If done manually, this task can be extremely difficult and time consuming. That's where IP intercoms come in. They will allow your security team to screen and manage any visitors from a secure and centralized location– not only streamlining operations, but also ensuring team safety. 
And in terms of residential properties, similar convenience benefits are also offered. You can quickly ascertain if a visitor is known and remotely unlock entry to your home. Plus, any calls from visitors can also be received on a tablet or mobile device– allowing around the clock access regardless of if you are home or at work.
How IP Intercoms Push Beyond Conventional Applications
Intercom systems are commonly associated with door access and visitor monitoring. But, other non-traditional IP intercom applications can greatly improve day-to-day operations in other less commonly considered sectors.
The healthcare field is one great example of this. Every day, nurses and assistants are tasked with monitoring the health of numerous patients at once. Not only is this a difficult feat in terms of staffing, but also for safety. With the implementation of intercom systems, medical professionals can reliably monitor and communicate with more patients at any given time. High-resolution imaging and two-way audio capabilities can greatly alleviate the time constraints hospital staff are often put under. Plus, in the event that a patient is at high-risk for viruses such as COVID-19 or other illnesses, direct patient contact can be limited.
Similar remote approaches are also extremely valuable in school systems. According to Education Week, 27 school shootings have occurred in 2022 alone– resulting in 27 deaths and 56 people injured. As violence in U.S. schools continues to rise, remote communication can be crucial in the event of a threat– allowing school staff to quickly and privately relay lockdown protocols and threat updates without announcing sensitive information over traditional loudspeakers. 
Integrating IP Intercom Systems Will Only Benefit Your Security Network
While security and safety demands continue to change in nearly every sector, one constant remains– people are searching for solutions that are intelligent and convenient. IP intercoms offer a wide range of functionalities, scalability, and can be incorporated with existing security networks. Moreover, they are flexible systems that can adapt to your business' ever-changing needs. If you are considering adding an IP intercom system to your property, contact your trusted security partner today.
RESOLUTE Partners offers Commercial Surveillance Systems, Live Video Monitoring Services, and video security solutions for commercial and government enterprises. Contact Us to learn more.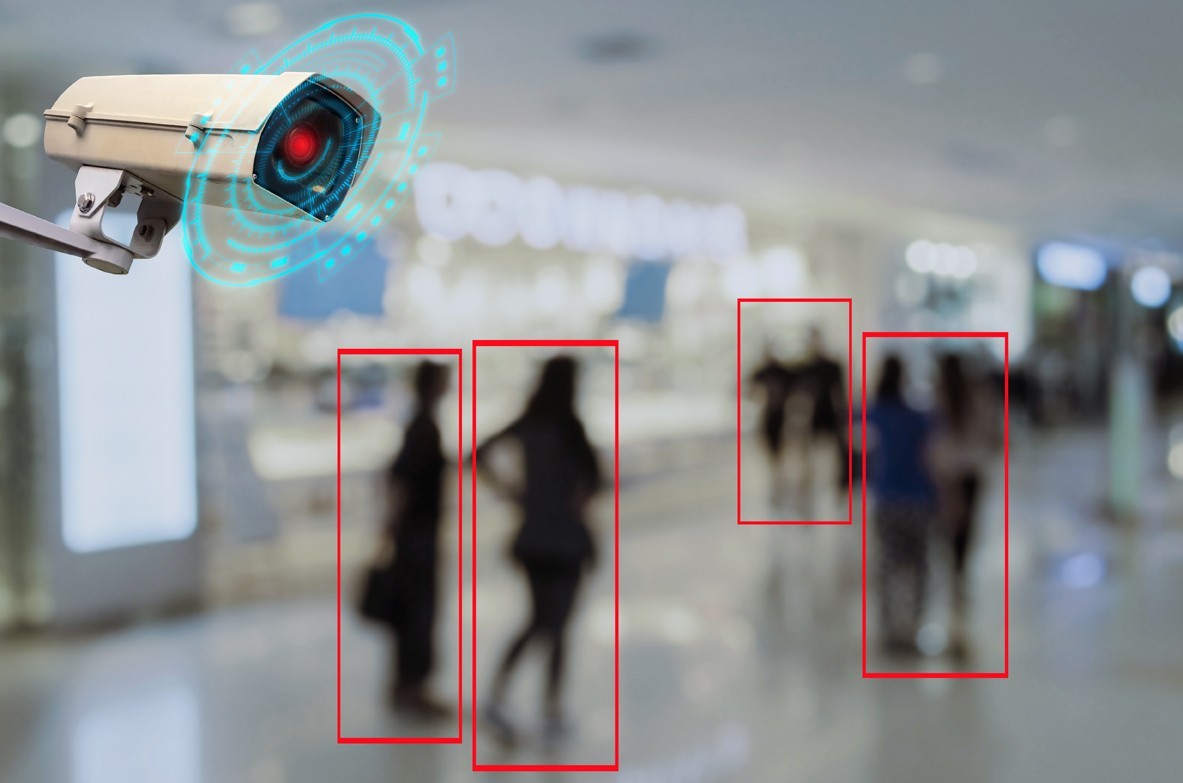 Stay up to date.
Subscribe for latest news, protection tips, special offers, and more!