Learning From The Pelosi Break-In: Surveillance Redundancies Are Key For Safeguarding Properties Against Threats
It is not uncommon for lawmakers in the U.S. to receive threats. But, amidst our increasingly turbulent political climate, the frequency of these instances has only ballooned. In 2016, when former President Donald Trump entered office, Capitol Police recorded 900 threats of violence. Afterward, that number only grew to over 9,600 cases in 2021– with House Speaker Nancy Pelosi being the latest victim.
At The Home
On the morning of Friday, October 28, a forty-two-year-old man, now known to be David DePape, lugged a backpack filled with zip ties, rope, and a hammer onto the Pelosi property in San Francisco. DePape then used the hammer to shatter a glass panel, enter the home, and attack Paul Pelosi– ultimately fracturing his skull.
According to DePape's statements collected by the police, the assailant's goal was to take Ms. Pelosi hostage and possibly break her kneecaps– all because he viewed the Speaker as "the 'leader of the pack' of lies told by the Democratic Party."
Inside The Capitol Police Command Center
At the same time the Pelosi family was under attack, a handful of U.S. Capitol Police officers were cycling through live feeds streamed from the department's 1,800 cameras. DePape walking onto the Speaker's property, shattering the glass door, or sauntering into the home to awaken Mr. Pelosi was never picked up in real-time, though.
Well, it was caught on camera– footage officials have since played back and reviewed countless times. But the Capitol did not even realize a threat had occurred until after the fact– when one officer in D.C. saw police lights flashing on a live feed of the Speaker's neighborhood street and watched as local San Francisco officers responded to the Pelosi home.
Shell-shocked, that single officer then pulled up various other camera angles and began watching recordings taken just minutes before local police arrived. And there, caught on camera, was DePape with a hammer in hand, smashing the glass and heading inside with an intent to harm. But what good is catching DePape on camera if no one was watching and the damage was already done?
The Consequences Of Inadequate Video Monitoring
Despite Pelosi's home receiving a robust surveillance camera system via Capitol Police over eight years ago, it appears the monitoring system in place was overburdened and understaffed– on both the federal and private levels.
Following months of around-the-clock security after the January 6 attack on the Capitol, Ms. Pelosi's in-person security details began to wane, and Capitol officers in D.C. halted their continuous monitoring of the Speaker's property.
The Capitol Police are working on implementing over one hundred security improvements and hiring two hundred and eighty additional officers to help combat increased threats against all lawmakers. But this is not enough to offset the Capitol Police force of just 1,900 officers who are expected to secure nearly sixty acres in D.C. and surveil lawmakers facing threats of violence around the clock.
On the private level, too, the Pelosi property's security system seemingly failed them. Ms. Pelosi reportedly had a private security system that, when tripped, was supposed to notify the San Francisco police first and the Capitol Police second. On Friday, though, the Capitol Police revealed they never received an alert.
This raises questions about best security practices and surveillance workflow: more specifically, how is it possible that Pelosi's two-tiered protection system failed both times?
Re-Assessing Surveillance Best Practices
Following the tragedy at the Pelosi home, lawmakers, law enforcement officers, and security professionals have been working on revising security protocols. And according to Capitol Police Chief Tom Manger, the Capitol Police department will focus on adding "redundancies" to their workflow.
While it is unlikely community members outside of the critical public eye will ever face such violent threats as frequently as leaders like Ms. Pelosi, the idea of redundancies is critical for all homeowners and business owners to consider.
Providing A Multi-Faceted Approach
Back in June, we discussed the 5 Benefits of LIVE Video Monitoring, a surveillance method that is cost-effective, can supplement on-site security guards, allows for widespread and simultaneous surveillance of your entire property, and has been found to reduce crimes by fifty percent. At the same time, layering live video monitoring with superior artificial intelligence (AI) can help ensure that nothing slips through the cracks.
Forget receiving constant and useless alerts about raccoons or squirrels scurrying across your property. Instead, with AI-equipped smart cameras, only truly threatening detections would trigger alerts and set off a chain reaction of security measures.
If these redundancies had already been in place at the Pelosi home, perhaps DePape would have never made it from the property line into Mr. Pelosi's bedroom. As for the millions of homeowners and small business owners across the country looking to secure their properties: learn from the downfalls of the Pelosi attack and implement a double layer of protection.
RESOLUTE Partners offers Commercial Surveillance Systems, Live Video Monitoring Services, and video security solutions for commercial and government enterprises. Contact Us to learn more.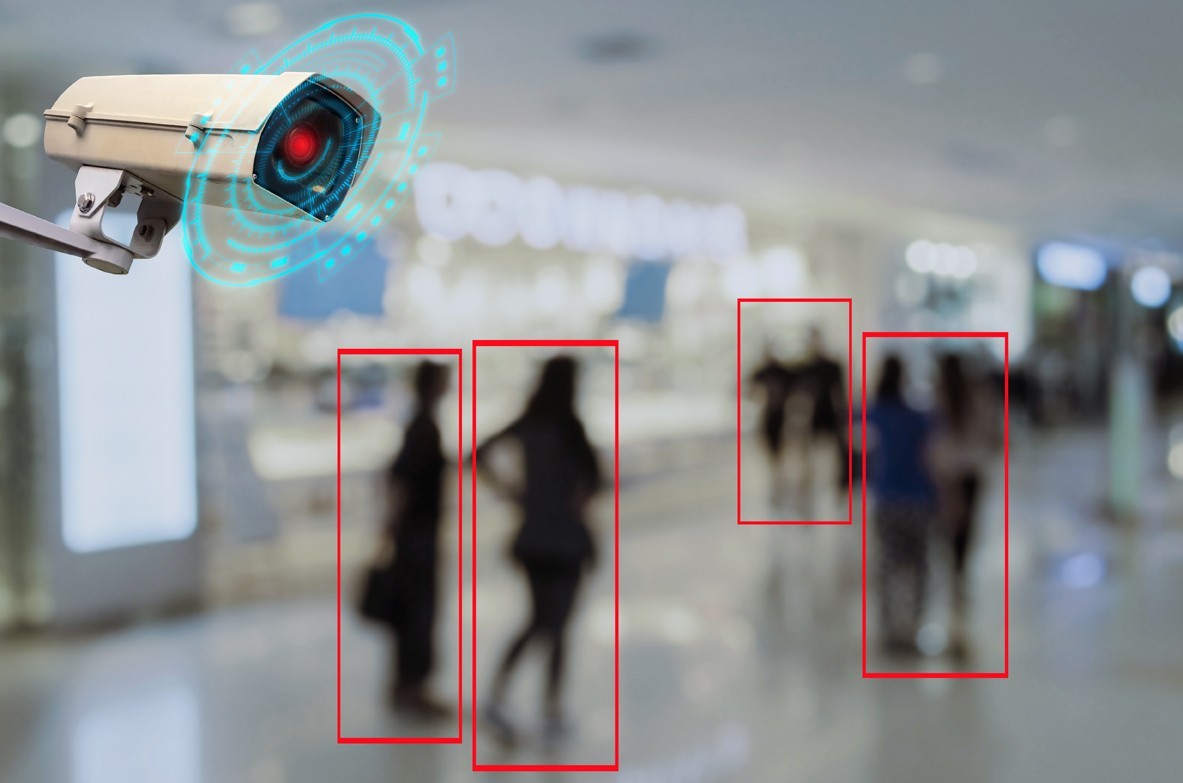 Stay up to date.
Subscribe for latest news, protection tips, special offers, and more!