Managed Video Security Systems
Advanced Video Surveillance System Installations. Managed Real-time Video Security Monitoring, Maintenance and Support.
Resolute Partners offers video security system design and installations and Video Surveillance as a Service (VSaaS) which delivers a full-service managed video surveillance solution at a fixed monthly cost. We specialize in advanced video systems that utilize IP and AI-based technologies. Our surveillance systems are ideal real-time video security solutions for multifamily residential housing, apartment complexes, schools, campuses, construction sites, businesses, and commercial enterprises. Managed video security is location or cloud-based and includes the storage and remote viewing of video recordings. Our managed video surveillance services provide real-time alerts to local staff and first responders, and include ongoing cybersecurity, hardware and software maintenance, and technical support.
Advanced Video Security Systems with IP Cameras and AI-based Software that Deliver the Next Generation of Real-time Video Surveillance Solutions
Enterprise video surveillance systems with advanced, AI-based technologies are key to predicting and responding to potential liability and security risks in a proactive manner. Advanced video equipment, such as IP video cameras and advanced data analytics software, are helping enterprises monitor security in real time. Resolute Partners installs new or upgrades existing video security systems using world-class video surveillance equipment and software to deliver state-of-the-art video security systems that operate on secure networks.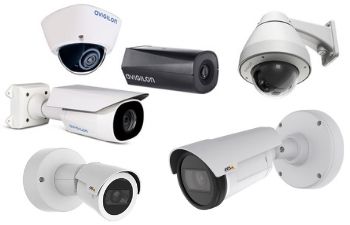 State-of-the-Art Video Surveillance Equipment and Software
New smart video security equipment and AI-based software combine to stop, not just record crimes. Choosing high definition IP cameras, AI-driven software, and a reputable partner for system installation and monitoring enables managed video security systems to support and reduce most security staffing costs.
Centralized Monitoring of Suspicious Activities at Multiple Sites and Properties
Advanced video security networks enable centralized multi-site visibility and security management, even in remote areas. Thanks to IP technology, artificial intelligence and advanced analytics, video surveillance is now smarter.  When suspicious activity is spotted, the system sends an immediate alert to security staff.
24/7 Real-time Video Security Monitoring and Event-based Security Alerts
Predictive, behavioral, facial recognition, and machine-learning capabilities enable smart video surveillance systems to recognize suspicious behavior. Once recognized, an immediate email alert is triggered so that staff can view live video of the event, assess the situation, and take the appropriate action.
VSaaS Managed Video Security Services
Stopping security issues before they get out of hand means recognizing, reviewing, and taking action without delay. Hiring staff to monitor video surveillance, respond to alerts, and perform video system updates and equipment maintenance isn't a sustainable cost option for every enterprise. For this reason, in addition to video surveillance system design and installation, Resolute Partners offers Video Surveillance as a Service to organizations in the United States. VSaaS is a complete video security management solution that includes all hardware, software, and ongoing maintenance and support for a fixed monthly fee. VSaaS enables organizations to lock in video security costs upfront and avoid normal wear and tear maintenance costs making this an ideal and cost-effective solution for many enterprises.
Suspicious Activity Alerts in Real time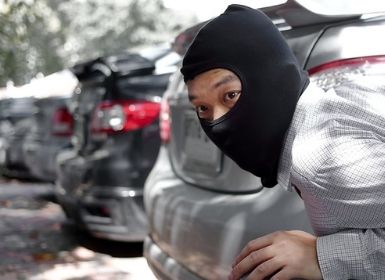 Voice Down Commands are Issued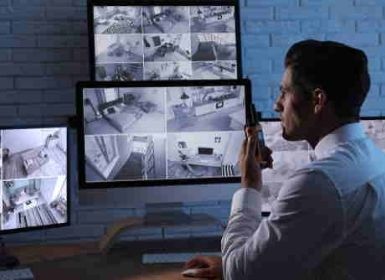 Police and Client are Notified Immediately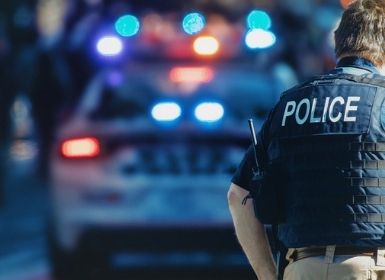 Managed Video Security Can Help:
· Prevent crime and deter negative behavior · Reduce security personnel staffing costs · Improve security incident response time · Reduce liability and insurance costs
AI-based Security Solutions are Ideal for:
Hospital, Healthcare Facilities, and Nursing Homes · Schools, Campuses, and Dorms · Multi-family Residential Properties · Apartment Complexes · Public Spaces
Surveillance Hardware and Software from:
Our world-renown video sureveillance partners include: Avigilon · Axis Communications · Milestone Systems · Uniview
Video Security Network Pricing Options to Fit Your Budget
Contrary to popular belief, a multi-site managed video security solution doesn't always mean high cost. In general, what matters most is a high ROI. With this in mind, our experts can design, install, operate, monitor, and maintain a custom video surveillance system that fits just about any U.S.A.-based organization's needs. If you need assistance finding the ideal solution, please contact us or request an assessment.
• 1-32 Megapixel HD Cameras • Dome Cameras • Bullet Cameras • Multisensor and Panoramic-Tilt-Zoom Cameras • Corner Cameras • Dual Head Cameras
Advanced Video Surveillance Software
• Recognizes suspect objects and behavior • Immediately alerts operator so that appropriate action can be taken • Provides live feed of events, video intercom, and remote zoom of cameras
• Certified, licensed, insured contractors • Nationwide installation capabilities • Nationwide code compliance • High/low voltage capabilities
• 1-on-1 training and support by a certified technician • Online training through the manufacturer • Continuing refresh courses
• Customized web portal for all buildings and properties • 24/7 monitoring • Immediate response to critical emergencies