Managed Video Security Networks
Enterprise Video Surveillance Network Solutions with 24/7 Real-time Security Alerts
RESOLUTE PARTNERS offers proactively managed video security network solutions that utilize AI-based technology.  We specialize in the custom design, installation, and management of network video surveillance systems. Our AI-driven smart video security network solutions are ideal for multi-family housing, campus security, and commercial enterprise video surveillance. Advanced video networks reduce security staffing costs, deter crime, improve safety, and deliver valuable analytics. RESOLUTE PARTNERS also provides Video Surveillance as a Service (VSaaS). A major new development, VSaaS is a location or cloud-based option that can be an ideal and cost-effective solution for any enterprise. Additionally, we offer fully managed video surveillance - meaning we remotely monitor the video network and provide real-time security alerts for clients.
State-of-the-Art Video Surveillance Equipment and Software
New smart video security equipment and AI-based software combine to stop, not just record crime. Choosing high definition cameras, AI-driven software, and a reputable partner for system installation and monitoring enables managed video security systems to support and reduce most security personnel staffing. Learn more...
Centralized Monitoring of Multiple Properties
Advanced video security network capabilities enable centralized visibility and management across all properties, even in remote areas. Thanks to artificial intelligence and advanced video analytics, video surveillance is now "smarter" and more proactive when it comes to multi-site security.  Video security systems can "learn" what suspicious activity looks like. When spotted, the system will alert a property manager, appropriate local authorities, or off-site security personnel. Learn more...
24/7 Real-time, Event-based Security Alerts
Alerts and rules setup with email notification include live video visible on workstations or any mobile device. Predictive, behavioral, facial recognition, and machine-learning analytic capabilities power smart surveillance networks. Collectively, they work to recognize if potential risk incidents are occurring. Once recognized, the network triggers a real-time alert to staff who can immediately assess the situation and take action.
Proactive Risk Management
Advanced video security systems with AI-based technologies are key to predicting and responding to potential liability and security risks in a proactive and accelerated manner. Proactive real-time solutions, including AI-based video surveillance cameras and advanced data analytics, are helping enterprises detect and mitigate risks quickly. Learn more...
Video Security Network Pricing Options to Fit your Budget & Needs
Contrary to popular belief, a multi-site managed video security network solution doesn't always mean high cost. In general, what matters most is a high ROI. With this in mind, our experts can design, install, operate, monitor, and maintain a custom video surveillance system that fits just about any organization's needs. If you need assistance finding the ideal solution, then take our video security solution survey or request an assessment:
Managed Real-time Video Security in Multi-family Housing Complexes can:
Prevent crime
Reduce negative behavior
Improve resident satisfaction
Increase occupancy rates
Custom Video Security Network Solutions for Multiple Enterprises:
Multi-family Residential Housing Complexes
Hospitals, Healthcare Facilities, and Nursing Homes
School Campuses and Dormitories
Government Buildings and Industrial Facilities
Here is a recent video security network case study to help you learn more...
Stop Security Problems Before They Happen with Managed Video Security
Stopping security issues before they get out of hand means recognizing, reviewing, and taking action without delay. For this reason, RESOLUTE PARTNERS offers clients fully managed video security services, to help them proactively manage their video surveillance activity in real time.
Suspicious Activity Alerts in Real time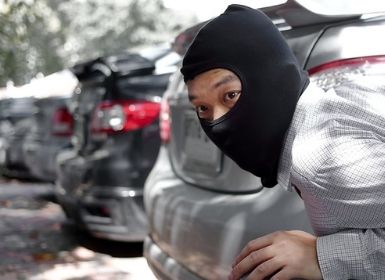 Voice Down Commands are Issued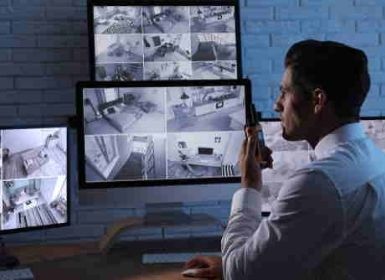 Police and Client are Notified Immediately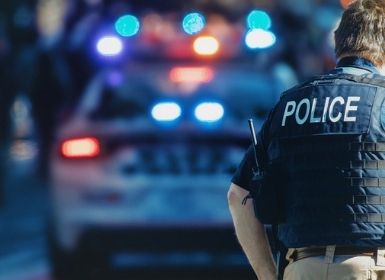 Have questions about VSaaS or Managed Video Security?
The Next Generation of Video Surveillance Technology, Software, and Service

Advanced Video Camera Technology
RESOLUTE Partners has partnered with the best in the industry to offer a wide range of video cameras to fit any need including:
• 1-32 Megapixel HD Cameras • Dome Cameras • Bullet Cameras • Multi-Sensor and Panoramic-Tilt-Zoom Cameras

Smart Video Surveillance Software
Intelligent, AI-based video surveillance software with advanced, real-time video security capabilities:
• Recognizes suspect behavior • Provides live feed of events • Immediately alerts operator so that appropriate action can be taken.
• Certified, licensed, insured contractors • Nationwide installation capabilities • Nationwide code compliance • High/low voltage capabilities
• 1-on-1 training and support by a certified technician • Online training through the manufacturer • Refresher and continuing education courses
• Customized web portal for all properties • 24/7 monitoring • Immediate response to critical emergencies