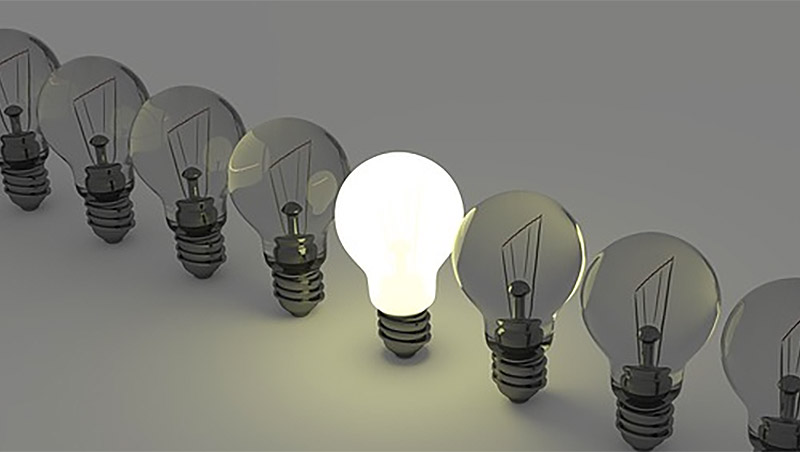 Q&A: Trends in Energy Management Systems
RESOLUTE Partners sat down with its Federal Solutions Director Aaron Ezrilov to discuss the current state of energy management systems (EMS) and their future in the federal space:
Q) How do you define EMS today? 
A) EMS is a tool or rather a sophisticated software program that provides insight into energy consumption, production and predictive modeling based on usage and behaviors. It can be as simple as the battery meter on the screen of your cell phone indicating the amount of energy left to power your phone or a series of servers connected to switches and substations with subpanels and meters metering the photovoltaic production of a solar panel connected to a micro-grid.  As you can see, there's a wide range.
Q) What are some of the main reasons federal clients are looking to EMS? 
A) There are a multitude of reasons a client may look to EMS. I've listed the main bullets below, but the reality is that many times a client will come to us with one or two of these as their reason, but quickly realize all the other benefits. It's pretty hard to refute the positives of EMS and it's why we are seeing so many federal and commercial customers looking to start, upgrade or innovate with these programs.  
Executive Order 

Good stewardship to the Mother Earth

Analytics

Building efficiency

Proactive maintenance and problem alerting

Cost savings

Income potential

Federal incentives
Q) What do you see being the big trend(s) in 2017 for EMS?
A) We are early into 2017 and we can see that some of the trends that started popping up in 2016 are now rolling over into the new year. To start,  cyber security is the biggest concern when it comes to EMS systems and secure government networks. The requirements for connected devices has put a great burden on the system owners, NEC, G6 and how to manage threats accordingly. We are well equipped based on past experience in the federal space, like Fort Irwin and Twentynine Palms, with these requirements and it simply comes down to proper engineering and having an advanced network capable of detecting, mitigating and or preventing cyber threats. 
The second trend would be acceptance of RF as a robust and reliable secure solution for metering backhaul and connectivity. Wireless or the use of on a Federal installation, let alone an Army base, has always been taboo. Actually, this could be further from the truth, simple fact of the matter is that RF has been used for some time in many of the top and most secure locations. Let's not confuse what is being said here, no one is suggesting that the use of an over the counter WiFi router bought from Best Buy or Amazon has any place in this discussion. We are discussing DISA APL "approved products list" devices accompanied by a process known as the Risk Management Framework (RMF). It's a continuing process of auditing and approving a specific system for a specific use, its these checks and balances that ensure the secure nature of the system as a whole.
The third trend we are seeing is systems integration. Many customers have multiple legacy systems that they don't necessarily want or need to remove completely. With that said, any new system needs to be able to collect the data from the older systems that remain in place. Ultimately, the analytics gleamed from the older disparate systems need to be able to be integrated and provide the needed insights to optimize the system and return the results the customers expect.